Elevate Your Wine and Microbrewery Venture with Award-Winning Expertise
Unlock the full potential of your wine or microbrewery business with Abhay, a world-renowned wine expert in India. As an acclaimed creator of sophisticated wines, his exceptional knowledge has earned him global awards and recognition. Partner with Abhay today to transform your startup into an industry leader.
Alcobev consultants specialize in turn-key projects in the winery and microbrewery industries. ​
Market survey, market analysis, identifying the market opportunity, and conducting competitor analysis to see what they are not offering.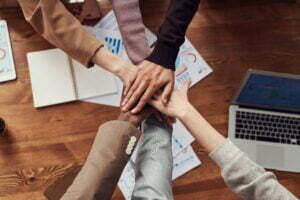 Undertake turn-key contracts for setting up and running businesses in India like microbreweries and wineries.
Why Choose Abhay Kewadkar & Associates
Look no further. Collaborating with Abhay, a one-stop solution for all your wine and microbrewery needs, promises to take your venture to new heights.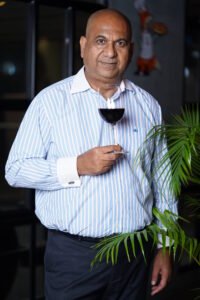 India's First Winemaker.
Awarded the Economic Times's F&B leader of 2021 and 2023.
Abhay is the founder and partner of Abhay Kewadkar & Associates, a consulting firm for the Alcobev Industry in India.
Founder and Managing Director of the "Best Microbrewery 2023" (title by The Times of India)—Fox in the Field
Founded Tetrad Global Beverages Pvt.Ltd., a boutique marketing and distribution company for bottled-in-origin wines and spirits in India. Developed its own brand, 'Early Dark Wines in France, for PAN India distribution.
Set up three greenfield wine projects in India, including Chateau Indulge, Grover Vineyards, and Four Seasons Wines.
Abhay oversaw 2000 acres of vineyard plantations and ensured high-quality wine.
Established India's best winery, Four Seasons Ltd., in terms of architecture and the latest technology in winemaking.
Introduced a wine vending machine in Bangalore to promote the "Wine by the Glass concept, which enhances accessibility and enjoyment of fine beverages.
Director of the Wine Society of India (WSI) from 2009–2011,
Worked closely with Steven Spurrier, the then-most influential wine commentator in the world.
Trained with prestigious wine houses such as Champagne Piper Heidsieck, Veuve Clicquot, Champagne Mumms, and Barton et Gustier, and worked with renowned wine consultant Michel Rolland to gain expertise in international winemaking.
President of the Bangalore Wine Club between 2005 and 2006
Abhay is a trailblazer in the Indian wine industry, having the distinction of being the first Indian winemaker. His 37 years of experience in the wine and microbrewery industries have earned him the title of The Economic Times F&B Leader of 2021. Abhay's career began with Champagne India Ltd. in 1984, where he collaborated with Champagne Piper Heidsieck, France, to produce sparkling wines in India. He went on to establish Chateau Indulge, where he was responsible for making quality wines for the Indian market while also managing other aspects of the business.
His passion led him to Australia, where he furthered his knowledge of wines from different parts of the globe. He joined Grover Vineyards Ltd., Bangalore, where he worked for ten years with Michel Rolland, a legendary wine consultant from Bordeaux, France. During this time, he was involved in researching which French varieties of wine grapes are suitable for the Indian climate. He has had the unique distinction of setting up three successful greenfield wine projects in India and overseeing 2000 acres of vineyard plantations.
Abhay has made significant contributions to the growth of the Indian wine industry, not just as a winemaker but also as an educator. He has conducted numerous tastings, given talks, and been a member of several wine clubs in India. He was the President of the Bangalore Wine Club between 2005 and 2006 and the Director of the Wine Society of India from 2009 to 2011.
His last professionally employed assignment was as Executive Director and Chief Winemaker at Four Seasons Wines Ltd., part of United Spirits Ltd., a Diageo Group company. He now runs his own import and pan-India distribution business, M/s Tetrad Global Beverages Pvt. Ltd., with two partners. Tetrad is a Bangalore-based boutique marketing and distribution company for bottled in-origin wines, spirits, and beers in India. In addition to their own labels of French wines, Early Dark and Tetrad exclusively represent two of the largest privately owned companies in France. Their portfolio also includes wines from Australia.
Abhay's vision is to develop and introduce new varieties of wines in India. His expertise, passion, and enthusiasm have resulted in sophisticated wines that not only represent India but have also won many global awards and acclaim. As a wine and microbrewery consultant, Abhay offers his vast experience and knowledge to clients looking to establish or improve their wine or microbrewery businesses.